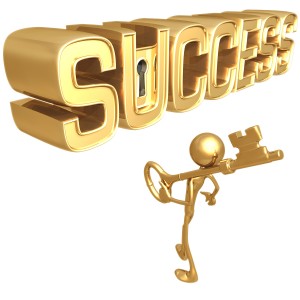 Check out our Fleet at Artistic Pools Corp! You will be impressed..
Hopefully this post will give you some insight on the benefits of owning your own equipment to run a successful swimming pool company. I know many business owners who depend on others to haul swimming pools, dig their holes, take the dirt away and haul stone in ect ect. The first couple of years we had to do the same thing which quickly came to an end if I wanted our company to succeed. After a very successful start we quickly jumped from doing 12 pools in our first year to 24 the following year. The third year in business we did over 40 pools and the need to stop depending on others became evident. The fact that we now control our own destiny has made us a much stronger company. We now have the ability to deliver your pool to the Job site at our leisure and not be forced into installing your new pool project during times of rain and inclement weather. I want to show you the customer our fleet of vehicles used to run Artistic Pools Corp. As you will see we are a very organized company and advertise our company in a professional manner. Hope you enjoy Looking at our wonderful fleet.
This Vehicle is my Favorite of All. This is a 2005 Western Star Dump truck. This truck is used in transporting our John Deere Excavator to the Job site. Most importantly this truck is the Catalyst to our company. This vehicle hold 25 tons of dirt. Usually on a big pool we remove about 5 truck loads of dirt to a dump site before the pool arrives. After the Dirt is removed we haul in approx 4 truck loads of 3/8 clean stone for the Back filling of the fiberglass pool. It sure is a beauty.
Now this John Deere 160 Excavator is what makes it all happen. This machine features a 3′ wide bucket used for digging a pool quickly and efficiently. Not only does this machine dig the hole it's used to carry all of our fiberglass pools up to a 16 by 45, the biggest of all to the rear of the yard. 99 percent of all our projects this machine is capable of getting the pool to the rear and setting into the hole. As you can see this machine is now five years old and is kept in perfect condition. All of our equipment is maintained weekly to ensure no timely delays.
This is our 2006 F-750 Box truck. This truck is used to transport our John Deere Skid Loader to the jobsites. This truck also carries all of your pool equipment to the Jobsite, pumps, filters, heaters, salt systems, slides and dives, water features, piping, and all other pool related materials.
This Chevy C-6500 Dump truck is used to haul Dirt and stone as well. We utilize this truck in tighter yard situations and as a clean up truck at the end of the job. We also use this to haul in top soil and river rock to finish up on landscaping projects. This dump truck is used when we break out existing concrete as this is a steel body dump whereas my larger dump is Aluminum used to carry only sand and Gravel.
This is our 2004 f-450 hauling truck. This truck is used in hauling fiberglass pools from Maryland to Canada. We do about 30,000 miles per truck in hauling each and every year. These trucks are equipped with a fifth wheel goose neck for greater turning radius on tight streets across the country. We surely can get into tighter areas with this set up compared to the tractor trailers used by most companies.
As our company grew larger the need to utilize a second F-550 hauling truck became urgent. This is used as a secondary truck when 2 deliveries are needed in the same day.
We utilize 2 f-150's for Sales and Personal use and 2 f-350 trucks for our concrete crew. As you can see we have our company blasted all over our vehicles simply because we are proud of the Artistic Pools Name.
This Machine is the John Deere skid loader with easy plane track system to eliminate huge ruts caused by tire machines. This bad boy is used for backfilling your fiberglass pool, loading dump trucks, grading your yard and all other areas in construction. This machine is equipped with a very large 7 ft wide Bucket for maximum loads.
This is our P & H 22 ton crane used to offload and load pools here at our swimming pool depot. This is by far what makes our whole depot operation run smoothly. All of our swimming pools remain upside down until the day of the delivery. This machine has the capabilities of lifting 3 large pools off a truck in one shot. It is also used to roll or flip our pools over to load and send out of the depot. This machine is all digital and is very influential in making our operation here at Artistic Pools happen.
We utilize specialty hauling trailers to transport swimming pools into states that do not allow over 14′ in width. For example when we go into New York, Connecticut and Mass these states do not allow and 16′. So what we do is put the pool onto a "slant trailer which now makes the pool 14′ wide and between 13'6 and 14'2 high. Most bridges are @ 13'9 therefore requiring us to find routes on some of our deep pools to allow a height of 14'2 travel.
I hope this outline of vehicles and equipment used by Artistic Pools will give you a better understanding of what we are coming to your property with. Not all of our equipment comes to the site at the same time so don't be alarmed. We utilize certain vehicles during certain phases of the job. So when comparing companies apples to apples always keep this one question in mind. Is the company we are choosing to build our dream pool depending on others to make it happen or are they like us who decides when it's going to happen. Come back soon for some really awesome videos that I will be posting soon demonstrating how all these machines are used to create the most elegant fiberglass pool projects on the east coast.