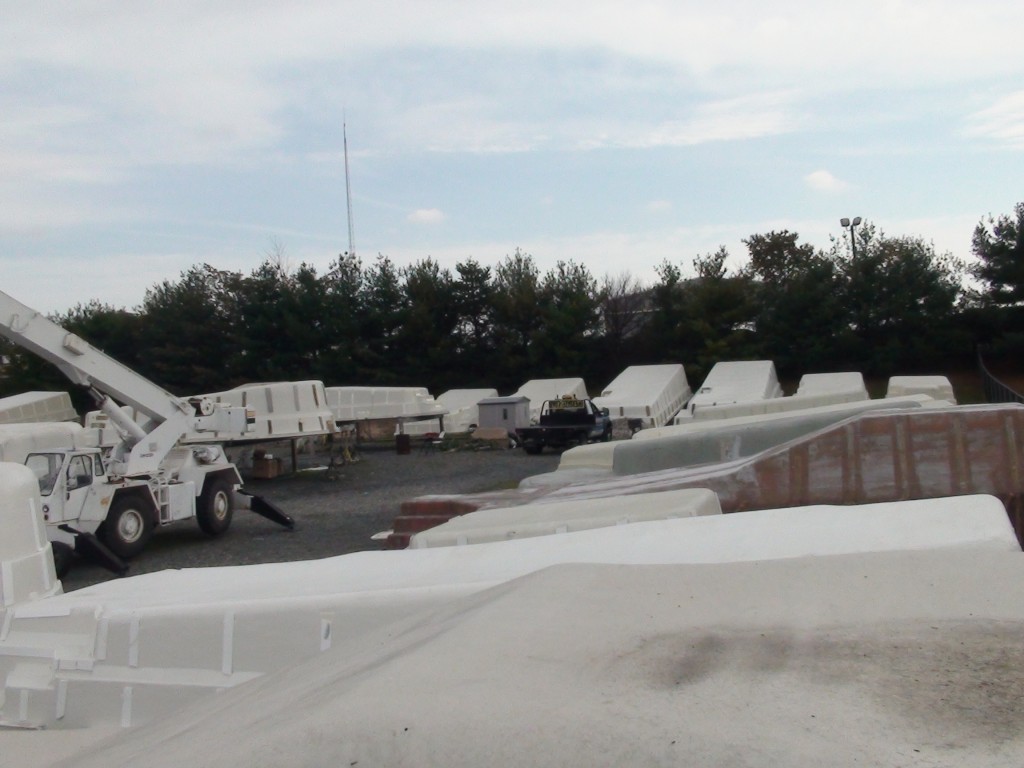 Welcome to San Juan Pools northeast fiberglass pool distribution center.  Artistic Pools Corp located at 2312 Wallace blvd Cinnaminson, NJ 08077 has been installing and transporting fiberglass swimming pools for over a decade now.   So what is a fiberglass pool depot and how can it help both the consumer and pool dealers alike?  As fuel prices constantly rise, the need for pool depot's across the united states becomes more and more important for many reasons.  Why?  Transportation and timely pool deliveries!  This is where Artistic Pools out of New Jersey comes into play.  Back in 2003 my partner Mike and I had a vision of creating the very first ever, fiberglass pool depot.  We took the plunge and purchased 3 acres of land and were off and running in no time.  We saw the need for this business model right out of the gate.  Why do I say that?  Because our very first pool never arrived from Florida the day we were excavating. Rain came in overnight and pretty much caved in what we dug out.  So, long story short we purchased this huge piece of grass back when the economy was booming for like way too much money. So it was either (A) we get out of this business quickly or (B) take control of our own destiny and handle our own pools.  We chose (B) and never looked back since!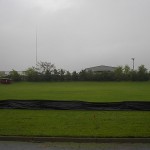 Here is the beginning of what would become one of the largest fiberglass pool depots in the Northeast, servicing dealers from Maryland all the way up into Maine.  Slowly, but surely we got the necessary permits to put up an office building, install fencing, parking lot's, plant trees, and continue on with our dream of becoming a shipping hub for one of the Largest Fiberglass Pool Manufacturers in the World San Juan Pools.  Needless to say we encountered some hurdles along the way, but we continued to push forward with our endeavor.  We received our first pool back in 2003 and now transport more than 200 pools a year out of our facility.
Moving ahead into 2014 we are exited and thrilled to be part of the the fastest growing segment in the swimming pool industry.  Yes I said it, fiberglass pools, has been and will remain the fastest growing segment of the industry for many years to come.  San Juan Pools knows this all too well.   In fact when our economy hit bottom in 2008 the fiberglass pool industry went the other way believe it or not.  Artistic Pools has the ability to store up to 300 fiberglass pools on our 3 acre facility.  As you will notice our pools are stored and stacked upside down to keep them free from the elements until the day of delivery.  Artistic Pools is more than a fiberglass pool distributor.  We install 50 complete projects a year and work hand in hand with San Juan Pools to help manage and Represent their extensive dealer network throughout the entire Northeast.
San Juan Pools is known as the leader in Fiberglass Pool Manufacturing throughout the United States, Canada and abroad.  San Juan Pools has dealers all across the United States offering complete swimming pool packages, as well as DIY and assisted installations.  San Juan is know for their quality products and most importantly the amount of fiberglass shells in their line.  San Juan also Boasts one of the Best structural warranties, currently offering  a lifetime warranty on the structure of your pool.  Try getting that with a concrete or Vinyl liner pool.  Won't happen! Just know when choosing San Juan Pools you've made the right choice. We did!
I would like to take this opportunity to thank San Juan Pools for all their support and commend them for delivering and Manufacturing the best overall fiberglass pool product on the Planet.  We look forward to servicing your swimming pool needs and hope another family will be swimming in Quality real soon.  Please visit our blog to learn more about how Artistic Pools and San Juan can help transform your ordinary backyard into a one of a kind masterpiece.