Fiberglass Pools in NJ, PA, and DE.
National Dealer of the Year for 2016 and 2017.
Get an Instant Quote Now on 100 plus models!

Choose Your Pool Type & Get An Instant Quote Now!
By Size (Total Surface Area)
---


Mark Peditto (President) and Michael Neri (Vice President) CO-Founders of Artistic Pools Corp has been a leading installer and Distributor of San Juan Fiberglass Pools for well over a decade. Read their story it's a good one. Their Partnership is compelling to say the least. They have consistently been the Leader in the Fiberglass Pool industry from their early beginnings. Artistic Pools was awarded the National Dealer of the year award 2016 and 2017 for most Fiberglass Pool Sales as well as the 5 Star Customer Service award for outstanding Inground Pool service. Artistic Pools Continues to push the envelope in Sales and Customer Service and sells and installs nearly 100 Fiberglass Pools a year throughout NJ, PA and Delaware. Artistic Pools also plays an important role in Dealer training and Pool Distribution for San Juan Pools throughout the Northeast. Their 5 Star rating in Google, Facebook, Houzz and other top rated review sites shows the Level of Commitment to excellence these guys put forth on every project. Artistic Pools is more than just a Pool Company. Mark Peditto Graduated from Bloomsburg University with a Bachelor of Science degree in education and a Minor in Business. Mark quickly used his educational background to Jump start a Powerhouse Fiberglass Pool Company. Mark and Mike were great friends well before they became business partners. They both come from a masonry background where each of them ran a successful Stamped Concrete Company back in the mid to late 90's. Once Joining forces they quickly became one of the Largest and most recognizable fiberglass pool companies in the Country. They have developed many innovative internet programs such as the Instant Quote seen on their website and have written numerous Blog Posts in the search to continually educate "YOU" the customer in making the right decision. Artistic Pools and San Juan are dedicated to providing the best products and Services to our clients. Jump in and take the Plunge. You've made the right choice!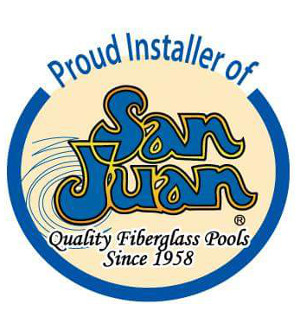 San Juan Fiberglass Pools are the best of the best when it comes to design options available. We now offer over 100 unique inground Fiberglass Pool molds to a dealer base of over 400 Fiberglass Pool Builders throughout the country. Artistic Pools has been on the forefront of the Fiberglass Pool boom since 2003 and continues to lead the San Juan Brigade selling and Installing Fiberglass Pools in New Jersey, Pennsylvania and Delaware. Artistic Pools Also handles the Fiberglass Pool Distribution for San Juan Pools throughout the Northeast Regions. Let's take a look at the many design Options Available through San Juan Pools and remember you can Always get an Instant Fiberglass Pool Quote on our website.

Rectangle Fiberglass Pools

Offer the most swim area of any design per size and allow for under Track Auto Covers.

Freeform Fiberglass Pools

Offer a lagoon style design with various bench seats. San Juan now has over 20 free form styles to compliment just about any backyard design. This Style of Fiberglass Pool has always been our Top Seller.

Classic Swimming Pools

Offer that contemporary yet Elegant design set.

Deep Water Inground Pools

Allow for installation of Diving Boards and offer Flexibility for Dive Rocks Etc.

Patio Pools

A

re some of our smaller Fiberglass Pools for those small yards or beach homes.

Pool Spa Combo Pools

Incorporate pool swim area, Integrated Spas and in some cases Tanning ledges.

Tanning Ledge Fiberglass Pools

Offer generous shallow water areas for tanning, young children and the family pets!

Vanishing Edge Fiberglass Pools

Usually cost the most to install and generally used on heavily sloped properties

Wet Bar Fiberglass Pools

Features Swim up bar seating integrated in the pool.

Inground Sport Pools

Shallow on both ends and Deep in the middle to allow for some awesome Volleyball!

Swim Lane Fiberglass Pools

Allows for an unobstructed swim lane for those that love their swimming!

Hydrotherapy Fiberglass Spas Can be installed as a stand alone Fiberglass Spa or added to any of our 100 plus Fiberglass Pools.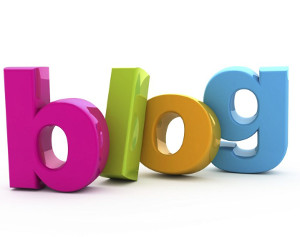 What is a Blog and why would we ever want to write that much information? Well first off... I love writing, second the information we provide to you the consumer is invaluable. We take all of our experiences and provide a library of information that will help you learn more about our Fiberglass Pools, our products, our people and our experiences along the way. Please take the time to educate yourself on our website and get familiar with the many benefits our Hand Lain San Juan Fiberglass Pools offer. We take Quality control very serious and know that San Juan Pools are the best made Fiberglass Swimming Pools on the market today. Want to Learn more about Artistic Pools and San Juan. Below are some awesome articles! Fiberglass Pools You will learn the many benefits of Fiberglass Pools and why we only install Fiberglass and not Concrete or Vinyl. Price of a Fiberglass Pool This post will give some insight on Costs and Pricing of a Fiberglass Swimming Pool project

Basic Pool Package

Here you will learn what is included with your basic pool package price with no options. Why Fiberglass Pools I say why not! Installed in 1 day compared to 3 months.

Fiberglass Pool Cost

This article will will give insights on what to expect for Fiberglass Pool Costs and all additional options.

Fiberglass Pool Distribution

This one is special to me. Read all about the birth of the very first Fiberglass Pool Distribution Center in the Northeast. Artistic Pools

NJ Fiberglass Pools

Artistic Pools began the journey into the Fiberglass Pool industry in 2003 right here in Cinnaminson NJ. We have consistently been the leader in the NJ Fiberglass Pools market for many years now. We now install close to a 100 San Juan Fiberglass Pools a year in NJ, PA and DE. Check out our awesome reviews online and and schedule a visit to our Northeast Fiberglass Pools Distribution center located in Cinnaminson NJ.
---