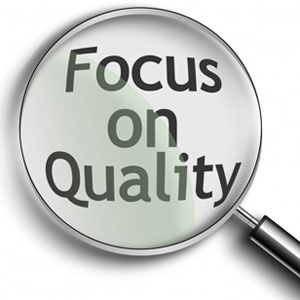 The secret is out.  Fiberglass Pools are becoming the fastest growing segment of the swimming pool industry.  Why?  Fiberglass Pools have been around since 1958 and since then Fiberglass Pool manufacturing has grown  tremendously throughout the country and abroad.  I have been in the swimming pool industry personally now for 13 years and have seen tremendous growth in the technology and craftsmanship of these types of pools during the past decade.  Later in the post we will get into how this industry went from a one mold and one color industry, to hundreds of mold designs and various color options.  We will also discuss the advanced technology we embrace and why we feel our exclusive gelcoat dominates the industry ten fold.
The days of offering ordinary white fiberglass pool shells in the basic rectangle shape are over.  Since the late 50's the design elements of these composite pools changed dramatically.  Not only has the shapes and colors changed over the years but the way these pools are manufactured today has completely revolutionized the way we all view the Fiberglass Pool industry.  Why is that?  Back in the day, general purpose resins where used in the manufacturing process whereas today Top quality manufacturers are using 100 percent Vinyl Ester resins to manufacture these one piece Fiberglass Pools.  Many consumers might overlook the 100 percent Vinyl Ester resin process, but I wouldn't be so quick to overlook the most important part of the manufacturing process. What I mean by this is San Juan Pools has adopted the 100 percent Vinyl ester resin process due to the many benefits listed below.
Vinyl Ester Resin provides improved structural strength properties over traditional Polyester Resin therefore enabling San Juan Pools to offer a stronger swimming pool and therefore San Juan Pools offers the strongest warranty in the Industry.
By constructing all layers of the Gel coat Color with Vinyl Ester Resin San Juan Pools is able to offer the best warranties in the industry.
A swimming pool is something that should last a long time. Customers spend tens of thousands on a swimming pool project and as a result the swimming pool shell must last.
| | |
| --- | --- |
| Vinyl Ester Resin | Polyester Resin |
| High quality expensive resin | Cheapest resin available |
| High corrosion resistance | Poor corrosion resistance |
| High strength properties | Poor strength properties |
| High resistance to micro fracturing | Poor resistance to micro fracturing |
| High resistance to shrinkage | Poor resistance to shrinkage |
Fiberglass Pools is a passion for us.  I've installed one Vinyl pool in my life and I swore it would be my last, and it was.  I said "never again will I install a tin wall and a trash bag in the ground". I'm serious.  Before I got into the Fiberglass Pool arena we dabbled with a few concrete pools, but again didn't see the value in each of these pools.  Once we installed our first fiberglass pool we knew this was our niche and ran with it, and ran hard. 
If your in the market for a Fiberglass Pool I would strongly suggest learning more about Artistic Pools as well as our manufacturer San Juan Pools out of Lakeland Fl..  Just know when choosing Artistic Pools you've made the right choice!