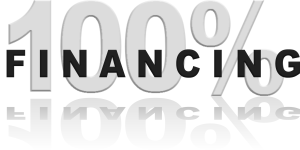 San Juan Fiberglass Pools and AMS Financial have partnered up to bring you the pool industry's best financing programs that don't require any equity in your home. The pool loan portal is VERY simple to use. Simply proceed to the 30 second  pre-application  area in the Link above, enter in your details and you will be contacted by one of our account reps to discuss all of the programs available to you in your state.
We will not pull your credit when you complete the 30 second pre-application.
AMS Financial has helped over 100,000 customers with their home improvement and pool financing and we want to help you too!
Get started now with our fast and easy loan to find the perfect pool financing for you and your family.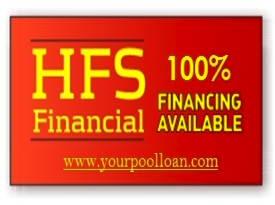 We are updating our records at HFS Financial and want to make you aware of our updated financing programs. We are now going to be able to give you a personalized link for your website so we can update you on the status of your customers who have applied for financing.
Please go to our website to the DEALER APPLICATION which can be found here: https://www.hfsfinancial.net/dealer_form_application.php
Here is a recap of our loans. Terms are 5-15 years without a prepayment penalty and rates go from 4.99-17.99% depending upon credit (minimum score of 640) , income, employment and debt ratio (below 42%). Loans are secured and unsecured and amounts range from $10,000 to $100,000. 
Your Swimming Pool Loan Is Waiting
A swimming pool does more than add value to your house, it also provides your family with a place to relax and exercise.
Getting a swimming pool loan doesn't have to be a complicated, time consuming process. With more than 55 years of combined experience in home improvement lending, the team at HFS financial is the perfect partner.
When you work with HFS Financial, we'll provide you with excellent customer service, and keep you informed about the status of your swimming pool loan.
You get the swimming pool loan you qualify for, and you can have the staycation of a lifetime, right in your own backyard!
Our quick and easy 60-Second Loan Application only takes a minute and your credit report will not be pulled, in fact we won't ask for any sensitive information.
After you fill out the application for your swimming pool loan, our team will review it and then contact you within 24 hours. Every transaction completed on our site is secured and verified by GeoTrust.
If you have any questions, we'll provide the answers. All you have to do is call 1-800-254-9560 and press 5. If our team is busy helping another customer, leave a message and we'll return your call promptly.
Act today and get the swimming pool loan you need to make your backyard a relaxing and comfortable getaway.